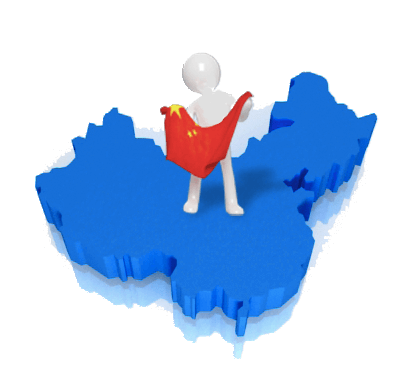 Based in Shanghai, Hong-Kong and Paris, AZKAN Group has been working with overseas companies wishing to develop their business with China. Since 2005, we have helped over 250 companies in their projects.
Our interventions are personalized according to your projects. We offer, among others, the following services:
China HR and Hong-Kong HR: In China and Hong Kong, we operate as a recruitment agency and International Headhunter Office.
For this, our HR Agency (Human Resources) proceed with the following steps:
Development and Validation of your job advertisement;
Consultation of our CV database
Activation of our local business networks
CVs Pre-selection
Shortlist of candidates after initial interviews
Validation of the candidates short listed by you
Second round of interviews locally with your presence
Final selection
According to your request, we can intervene as an employment agency China, Head Hunter China, Recruitment agency HK…in your aim of Recruitment China or Hong-Kong. Our HR China Team is involved for recruitment for 2005.
AZKAN Group is also offering following services for your development in this market:
China sourcing: AZKAN offers sourcing offices with China. Depending on your criteria for the ideal profile, we recruit locally for any type of positions: from subsidiary manager to sales representative.
Partners detection: according to your specifications, we pre-qualify and organize on-site appointments with your future agents, distributors, manufacturers and so on.
Possibility of creating subsidiaries in Hong Kong, China
Serviced offices: AZKAN Group owns offices in Shanghai and rents fully equipped and furnished work spaces. There is also the possibility to offer you virtual offices in Shanghai.
Contact AZKAN China for more information.
China

Capital
Pékin
Population
1.3 billion
Active population
819,5 million
Area
9 641 14km²
Main cities
Shanghai (14 million), Pékin (13 million), Canton (12 million), Shenzhen (12 million), Tianjin (7 million)
Currency
Yuan (CNY)
GDP
5 745 billion
GDP growth rate (2010)
10.3%
GDP/capita (PPA)
7 400 $
GDP by sector
Agriculture : 10% Industry : 55% Services : 35%
Export
1 506 billion USD
Import
1 506 billion USD
FDI
105 billion dollars in 2010
Official language
Chinese
Border countries
North Korea, Russia, Mongolia, Kazakhstan, Kyrgyzstan, Tajikistan, Afghanistan, Pakistan, India, Nepal, Bhutan, Burma, Laos, Vietnam
  AZKAN China:
China is a rapidly growing market (8% minimum annual growth), and was little affected by the financial crisis. It is the largest market in the world with 1.3 billion potential consumers and labor costs are low. It is a country of contrasts. Development is very different from one province to another. The diverse Chinese economy is dominated by the manufacturing and agricultural sectors.
There are investment opportunities in virtually all areas. However, the government encourages investment in advanced technology, production equipment and new materials, services, recycling, clean production, the use of renewable energy and protection of the environment. In addition, the government has been giving tax exemptions or tax incentives in order to attract foreign investment. There are essentially five special economic zones and 14 coastal cities.
However, certain factors can be considered as impediments to investment, such as the lack of transparency, legal uncertainty, weak protection of intellectual property rights, corruption, or protectionist measures done by local companies.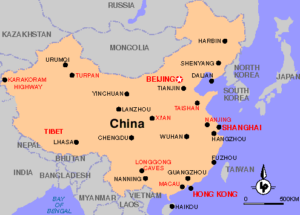 Azkan Turkey
Our office AZKAN Turkey is based in Istanbul and is offering following services :
– Turkey HR,
– serviced office Istanbul,
– payroll Istanbul