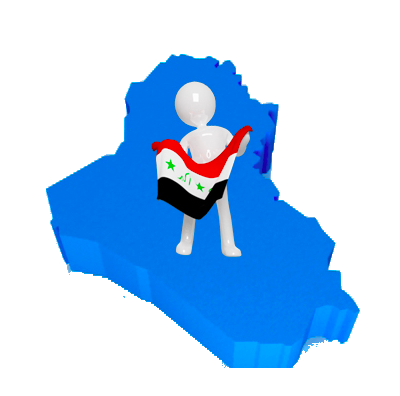 AZKAN Group assists companies in their current business in Iraq for all types of projects : serviced offices in Iraq,  Baghdad offices, recruitment, creation of subsidiaries, Iraq business center… Contact AZKAN IRAQ for more information.
Iraq

Capital
Baghdad
Population
31.494.287 inhabitants
Active population
–
Surface
438.320 km²
Main cities
Baghdad (1.5 million), Bassorah (2.2 million), Mossoul (2.2 million), Arbil (1 million), Souleimaniye (773 000)
Currency
Dollar (IQD)
GDP
82,15 billion
GDP growth rate (2008)
0.8%
GDP per capita
2.500 USD
GDP by sector
8% agriculture 70% industry 21% services (oil 2 / 3 GDP)
Exports
53 billion USD
Imports
42.5 billion USD
IDF
 
Official language
 
Border countries
Syria, Jordan, Turkey, Iran, Kuwait, Saudi Arabia
AZKAN Iraq : Endowed with important natural resources, Iraq has the third largest oil reserves. The country also has other natural resources, such as gas. In addition to the oil industry, cement production and construction offer good investment potential. Despite years of conflict, the country is in a rebuilding phase and is trying to strengthen its macroeconomic stability , and to diversify its economy in order to reduce its dependence on petroleum products. Public investment has been placed as a national priority. The new trade policy aims to integrate its economy with regional and international markets. The social climate of the country is still very critical and the political and security situations remain highly problematic. The country is struggling to attract foreign capital.