AZKAN GROUP on RT Broadcast 
The Turkish, Russian and Iranian presidents are currently meeting to discuss the Syrian conflict in Idleb province. The prospect of a ceasefire proposed by Ankara does not seem to convince Moscow. Invited RT France RT, the delegate of the French-Turkish Chamber of Commerce, Inane Gurbuz takes stock of the situation.
 AZKAN GROUP live on RT 
Executive Manager EMEA of Azkan Group, Mr. Gurbuz, was on the TV of RT France regarding the disagreement between Washington and Ankara. 
Click here to see the live video.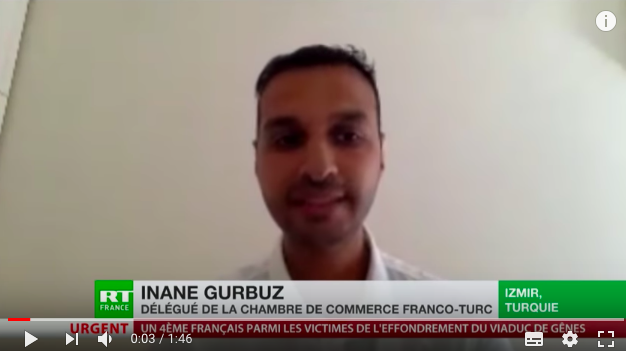 Azkan Group is offering support services in the Turkey as market research, partner detection, creation of subsidiaries, recruitment Turkey, Payroll Turkey…
Below some videos of intervention of Inane GURBUZ on RT France