Hire employees in Turkey via a Turkish provider located in Istanbul.

Since 2005,  Azkan Group is a Leading Payroll provider in Turkey.

We supported more than 500 companies in their development in Turkish market.  

Azkan Group is the Unique local payroll provider having offices in Turkey (Istanbul) and
outside Turkey (Paris, France).
YOU WOULD LIKE TO HIRE A TURKISH NATIONAL OR A FOREIGNER IN TURKEY
We have the solution: we recruit your employee on your behalf, edit and sign his employment contract, pay his salary and taxes.
We offer the below warranties to all our clients: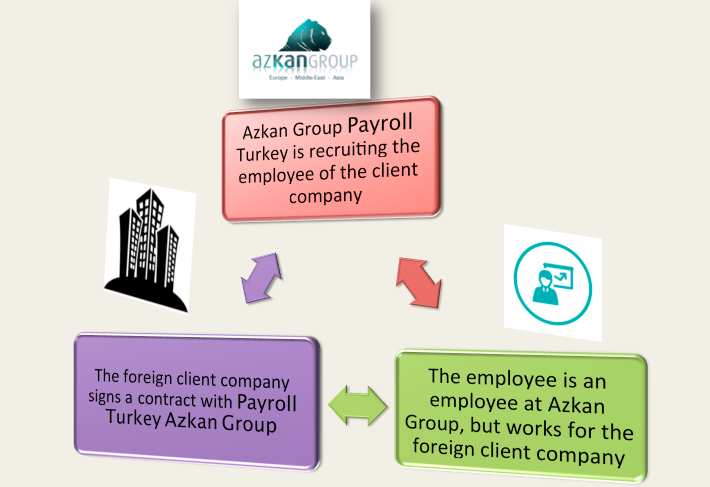 Azkan Group was able to intervene quickly by managing all the social, administrative and legal aspects of our needs in Payroll in Istanbul.
A big thanks to the teams in Paris and Istanbul for their professionalism!