As an Umbrella Company Turkey, this service provided by Azkan Group is the best way for international companies wishing to employ in Turkey without having to open any legal entity there.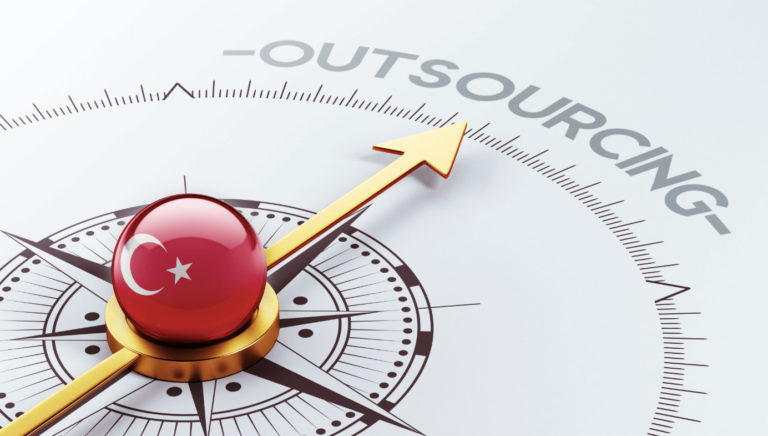 The Umbrella Company Turkey pays wages, pays social and employer contributions, handles all legal and accounting aspects of the employee's recruitment. Azkan Group is offering also Recruitment Turkey solutions.
Running your business in your own country is already quite an achievement and definitely requires you and your staff to be on top of things at all times. For that reason, when it comes to setting up supplementary activities abroad, having to deal with the entire process all over again in a country where local legal requirements must apply may seem daunting. From the get-go, our umbrella company in Turkey is here not only to ensure everything is done according to your own personal requirements, but that every aspect of your activities in Turkey is compliant with local regulations.
Trusting Azkan Group as your umbrella company in Turkey
Putting our umbrella company in Turkey in charge of your affairs is an efficient way to get set up. Indeed, without the additional hassle of having to create an entirely new branch for your business, your operations can begin incredibly quickly because every legal aspect of running a business in Turkey has already been addressed. Our umbrella company in Turkey can hire your employees and handle payroll, provide a flexible solution to accommodate a peak of activity and take over all administrative tasks so that your activities remain compliant with Turkish law.
Without having your own legal entity in Turkey, you are free to pursue your business ventures regardless of their scale and to take fewer risks if you decide to experiment with your business model.
For consultants, our umbrella company in Turkey provides a safe structure enabling them to focus on marketing their skills or providing the best service they can on individual assignments whilst retaining the security of a regular salary.
Perfectly suitable for long or short term arrangements, our umbrella company in Turkey offers services that benefit both the company in need of an employee and the consultant looking to put their skills at the disposal of a client based in a different country.
On our end, our strict recruitment process ensures you always get the best collaborators Turkey has to offer even from abroad or with a relatively small company.
Our umbrella company in Turkey takes care of everything from recruitment to payroll to all other administrative matters.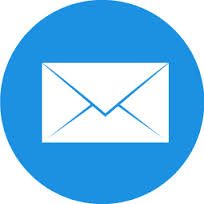 Istanbul Office :+ 90.212.988.02.52

Paris Office : +331.40.37.26.74
Umbrella Company Turkey Solution :
a gain for international companies wishing to increase their profitability in this area
This service has main advantages :
Azkan Group local entity pays salaries and employer contributions of your employees
No need to establish a legal entity in Turkey
Azkan Group takes also action as an Umbrella Company Turkey
Edition of the employee's pay slips
Taking care of all its administrative and legal steps
Paying social contributions
Azkan Group is recognized as a local PEO (Professional Employer Organization) Turkey and payroll service provider in Turkey.
What is Umbrella Company Turkey ?
Umbrella Company Turkey is a triangular relationship between three actors: the consultant on the one hand, the umbrella company on the other, and the client company. This relationship of interdependence enables the consultant, previously hired by the umbrella company, to carry out assignments corresponding to his expertise for clients of his choice.
In return for carrying out his duties, he receives a salary, paid by the umbrella company. The latter also deals with the management of its administrative obligations and provides daily support to help develop its business.
How works Umbrella Company Turkey ?
To be able to start working under an umbrella company, the consultant must first find a mission corresponding to his qualification. He then contacts the umbrella company to indicate his desire to host his business.
Initially, he signs a payroll agreement, provided that it corresponds to the desired profile. This document sets out its hosting arrangements and formalizes its commitments vis-à-vis the umbrella company, and vice versa.
The signature of the employment contract (or contract of payroll) occurs from the moment when the salaried employee accepts a first assignment and signs a service contract with his client. It entails the application of rights and obligations for the employer as for the employee carried.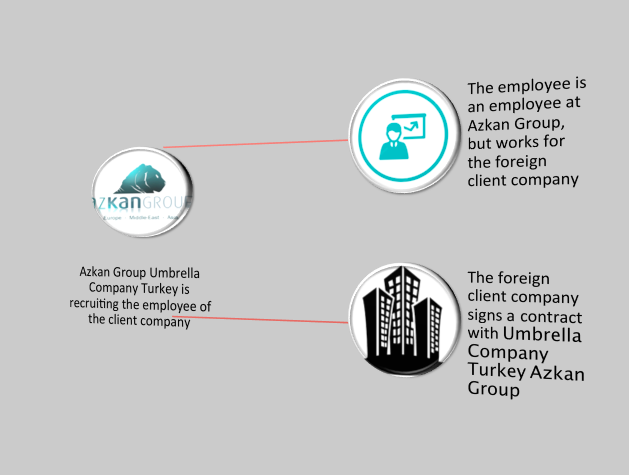 Our goal is to satisfy you and your employee. We always offer an adapted solution to your expectations and needs. We support until the end of your project. It is a long term partnership, so we take care of our worker and we make sure of their evolutions in the company.
You don't have a legal structure in Turkey and you would like to manage temporary employee ? 
AZKAN Group Payroll Turkey is the solution for your activity.
We are used to work with international companies whishing to developp their activity in Turkey without setting up a limited company.
If it's your first experience in Turkish market, avoid any risk and choose the AZKAN Group Payroll option. With it you can avoid responsibility and legal duties. The registration of your employee will be easier and fastier.
With AZKAN Group Umbrella Company Turkey there is no need to establish a legal structure if you want to test the French market. We employ the employee who will promote your products and services and you will easily manage him.
Azkan GROUP is a consulting firm offering several types of missions to international companies wishing to invest in Turkey:
– Detection of partners
– Creation of subsidiary
– Recruitment Turkey
Publication of First Book dedicated to Management in Turkey :
Edition 2015 – Lignes de Repères – 72 pages – 12€
Written by Executive Manager EMEA of Azkan Group : Inane GURBUZ
Since 2005, we are operating as a Recruitment Turkey Agency, Human Resources and Head Hunter Office for profiles designed to work in Turkey.
Since 2005, AZKAN Group has a team of local experts and regular speakers who supports to develop your international activities.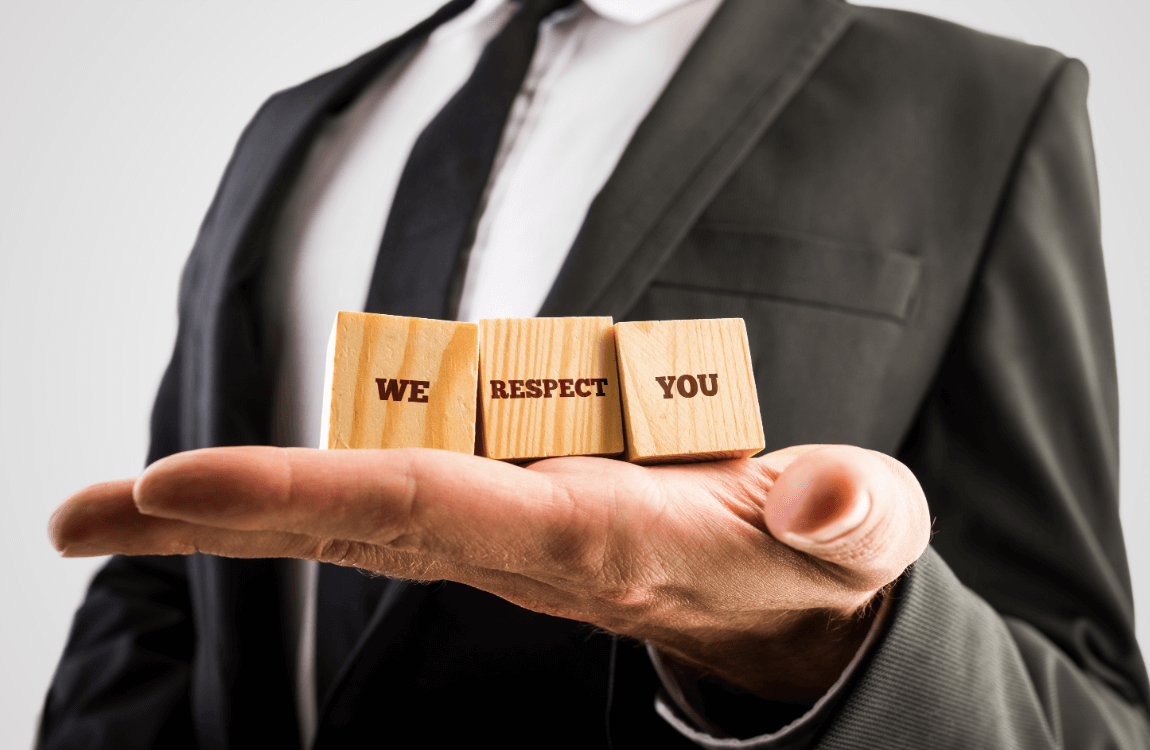 With all the experience accumulated since 2005 in support of overseas companies in our host country, we are your ideal contact in detecting potential partners in Turkey,.
As a consulting firm specialized in Turkey, Azkan Group offers support its candidates in getting work permit Turkey.
Istanbul : + 90 212 988 02 52 info@azkangroup.com
Nish Istanbul Bahçelievler Sanayi Cad. 11, Istanbul
Paris : + 33 (0) 1 40 37 26 74 info@azkan.fr
1 Quai de la Garonne - 75019 Paris